So for the third time in my auditioning experiences I was travelling to an audition in a STORM. I think its me attracting bad weather, if I was more superstitious I would be worried it was an omen but thats silly.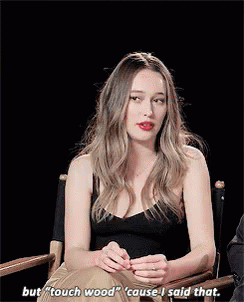 Anyway! So my mum who is just a hero in general fought her way through the traffic problems and the sat nav said I was going to be half an hour late which is not a great start. So I rang them and was like 'sorry sorry sorry WE're COMING' and they were really nice about it and everything but thankfully the M11 opened up again and we were off. We actually were only a couple minutes late and the lady on reception said we had to time to wee and so when I went to the loo and come out EVERYONE IS GONE.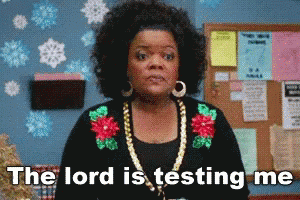 They graduate helpers who were leading the tours ect came back for me thank goodness and I had to awkwardly like walk in when they were already talking and it was just not great situation but like I said everyone was really nice so I think it was alright.
Sending Off Applications:
So this is another school that you need to apply through UCAS for Rose Bruford, which comes with all the joys of personal statements but the real joys of Student Loan! YAY!
The audition fee was £50 which is pretty standard for the auditions except for Laban which costed me more because of the CUKAS situation.
And then this isn't technically to do with sending off the applications but to get your audition date you are sent through EVENTBRITE which Central does as well and you pay for and choose your audition date. Before your audition you will be sent an email from the admissions department and they will send you a pack which contains info about the audition and what you need to prepare and then also a form which is kind of like a recap of your application.
What to prepare:
So the pack they send you and the audition details online specify that you need to prepare two monologues:
One Classical Monologue
One Contemporary
And then you also need to bring in your form which has your contact details and your UCAS Details. You need to recap your GCSE/A LEVEL/BTEC Qualifications and then either copy and paste in or attach your personal statement again.
You also need to attach a passport photo to the form. BUT no one looks good in a passport  photo so I went to boots with one of my headshots and got them small wallet size and have used them. All of the places I have auditioned so far except LAMDA have required this so its worth the £3.
Audition:
So first we were all together in a room where we were introduced to the panel and the student helpers. The head of Admissions (David) then talked us through the whole process of the audition including recall and final recall stages. Then we are split into 2 groups and one group will start with the one by one audition first and do the tour second and then the other group will do the tour first.
So my group did the tour first but I believe if you had the tour second you didn't have to stay for the tour if you wanted to get going. So the tour was actually really nice as there is a lot that goes on at Rose Bruford community wise. It is in SIDCUP so they actually have a proper campus that is just them and there are all kinds of theatre courses going on which gives it a really diverse feeling. I was really impressed by the facilities and all the crazy opportunities that happen at Rose Bruford I got a really good feeling about it.
We then waited in the cafe till we we were called in threes to sit for a bit longer outside the audition room with a different student helper from the other group as our helper who did the tour was in the audition room with us. I actually spoke to her a lot as even through I was about to go in I still didn't know which Shakespeare to do. She gave me the advice to go in and be like hey I want to start with my contemporary as Im torn between two Shakespeare's so I will have decided by then.  So I did do that.
LET ME TALK ABOUT JILL.
Jill was the auditioner and oh my days it was the nicest audition I've ever been in. JILL the absolute babe and a half opened the door and called my name then she shook my hand and walked me into the centre of the room. She spoke to me for a bit and asked me about my pieces so I told her I was torn and she said: (The is a TIP) Oh its always good to have a choice so you can see how you feel on the day and in the space. So I did my contemporary and she actually watched me the whole time and engaged and even laughed at one bit. So then I had decided and I did my Shakespeare and after they were both so smiley and it was just a really nice audition and it made me perform so much better and feel so much more comfortable.
UGH LOVE JILL.