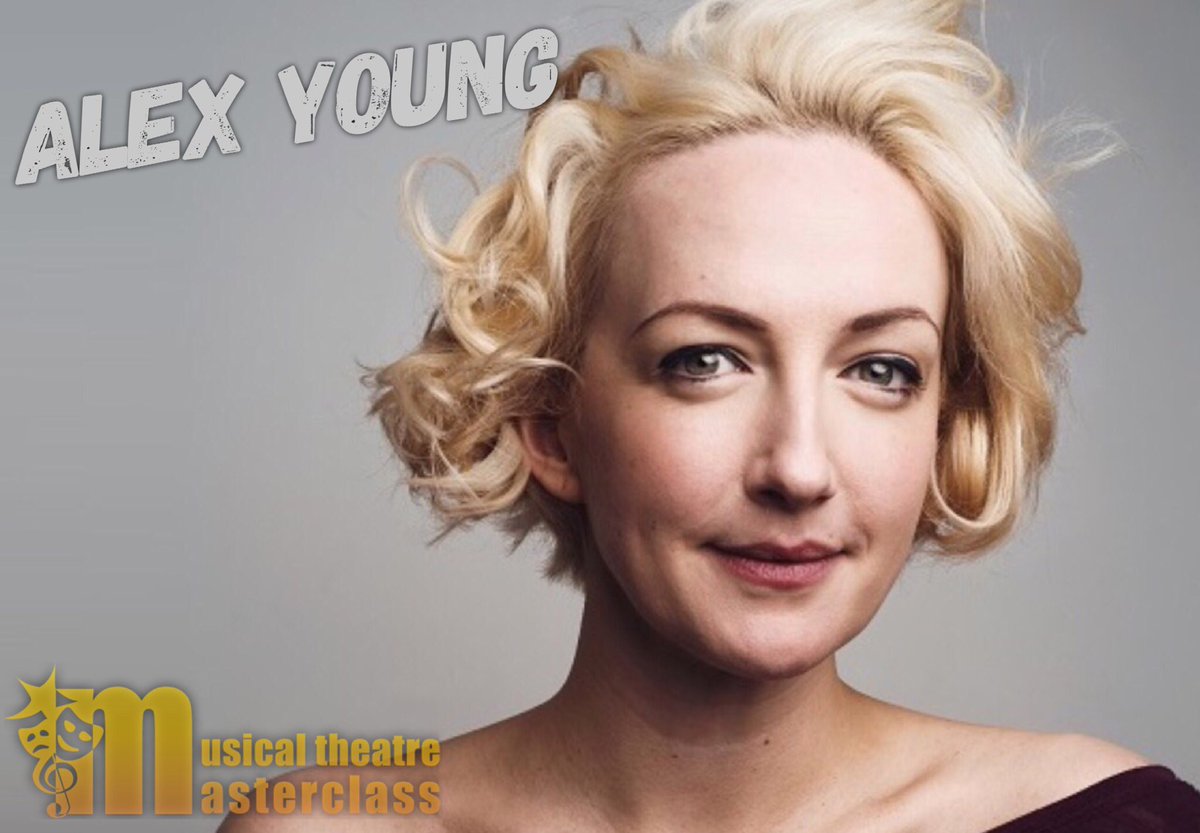 So I was super excited for MTM today as we had a special VIP coming in: Alex Young! Alex has been in so many great shows including Carousel and Showboat and I was actually lucky enough to see her in Follies as Young Sally with Imelda Staunton. It was such an amazing production and it is so exciting for me to see an actress be successful in Comedy and more serious productions.
Having a VIP come in and work with us on comedy was just such a great opportunity for me as I am really interested in taking my career in a comedy direction. I would love one day to follow in the path of legends like Victoria Wood and Kristen Wiig. ( I love her,sorry not sorry) Recently, I have been writing plays and comedy's and even working on stand up stuff so it was just great timing to have this workshop.
Alex was just beyond lovely and I was major impressed how she learnt all our names so quick it was crazy. However, I did have a traumatic time during one of her exercises  where we had to keep a football in the air as a group which is all fun and games when this is the one game that your friends never let you play. (I was literally kicked out of the pool as I was ruining it)
This exercise then morphed into a game of catch between two people (the A's) before adding in two more people (the B's) to volley the ball across the room whilst the A's serve it up for them. As an audience (I did not volunteer for this challenge) we were to cheer for the B's that were volleying the ball to each other and not the A's. Due to the A's feeling left out we then let everyone be B's and it was a mess. This was a very clever metaphor for the Set up of a joke (A's) and the Punch Lines (B's).
How best to set up a joke and deliver them was the main focus of the workshop and to help us identify the set up's and punch lines we were working through a script of 'Anything Goes'. As 'Anything Goes' is a farcical comedy it takes the style of things like Commedia Dell'arte and are just crazy over the top. We read through a few scenes of the script and went through identifying the punch lines and then looking at the set ups and considering the key words and which areas of the dialogue you need to emphasis to give the actor with the punch line as much of a take off as possible.  As we saw in the ball game both of these components are equally important and if you are the actor setting up the joke you have an equally as big responsibility for the laugh. When it came to delivering the punch line Alex's advise was not to go for the interpretation that seems the most 'obviously funny' and like you would in any other style of acting interpret the lines as truthfully as possible and in a way that is realistic for the character. This then highlights the comedy that is already written into the script and also give the audience a new perspective and help them find it funny all over again even if they have seen the show a thousand times.
Due to the style of the script, the dialogue needed to be quick and witty to get the best comedy out of them. The rhythm of the dialogue can be what makes a script comedy and even non verbal gestures are incorporated into the rhythm and can create physical gags.
This workshop was so fun and I learnt so much! Alex was super nice and so cool to answer my questions at the end of the session too. Thanks Alex and Thanks MTM! ❤