My goodness. What a task.
To apply to Drama Schools you first have to navigate the UCAS application portal which means entering in every last detail about your life so far and sending off the dreaded personal statement. However, this process has proven to be just a smidge harder this time around then it did before. Having left Sixth Form and I have no one to badger me and send me constant emails about sending my 5th and 6th drafts to them to check I feeling a little alone at sea.
If it was just UCAS I think I could cope, but not all Drama Schools run their applications through UCAS and therefore have their own process with different types of Personal Statements and criteria. Managing all of this and trying to send them off all at the same kind of calibre is proving very stressful. I have become a sort of computer trying to cross reference and prepare in that of an admin capacity for the dreaded day where I pay my money and submit.
Throughout this process I have also become an avid fan of Edexel and Mac Numbers. Spreadsheets are truly my life. I have about 15 on the go right now, cross referencing Monologues and Songs to Institution and genre they are madness.
When I was making these spreadsheets, I thought they would make me feel better and feel more in control and readier for the auditions. But so far they don't. I may have it down partially on paper but I still have to prepare them and rehearse and I still feel like being on my own and having to do it by myself I can't cope with the amount of preparation. With deadlines approaching and coming home from work feeling tired and drained and anything but creative I am forcing myself into this vicious circle of pressure. When I do sit down and start working on my applications despite the fact I am working I feel stressed that I'm not doing enough and worrying that I should be doing more or something else in that moment. And then when I do something practical I worry I should be doing more on my applications.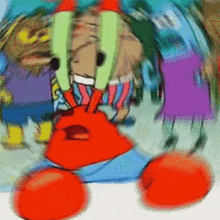 I am hoping to send them end of November/ Beginning of December and Im praying for audition dates in Jan/Feb kind of time. Im slowly realising that I can only do what I am doing and just try to plod along as best I can………… and try not to put pressure on myself!
Easier said than done I know, but all I can do for now!